The flag of Scotland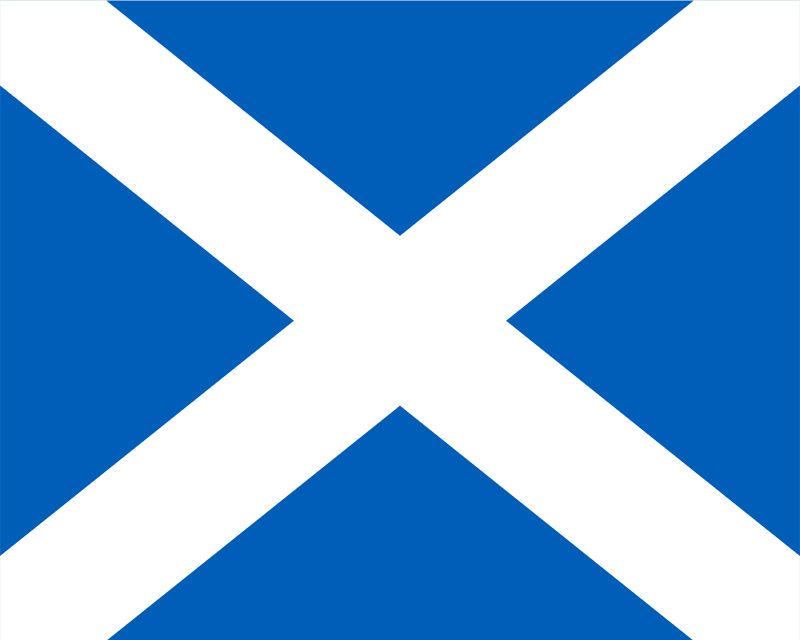 The national flag is rectangular and the ratio of length to width is 3:2. The flag is composed of two parallel and equal rectangles of upper blue and lower yellow.
Detail:
Adopted: 1542 (national flag)
Story:
flag of a constituent unit of the United Kingdom, flown subordinate to the Union Jack, that consists of a blue field (background) bearing a white saltire (diagonal cross) that extends to the flag corners; this type of emblem is known as the Cross of St. Andrew (after the patron saint of Scotland).
Invite answers
Add answer